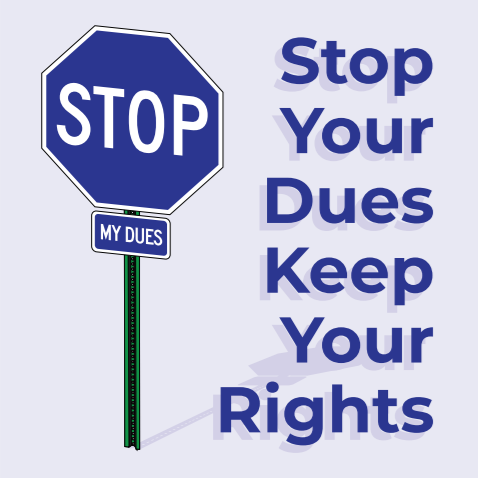 The most important question that most workers have when they "opt out" of their union is: "What happens to my entitlements?" Thanks to federal and local law, these rights are retained. The Supreme Court freed civil service workers from an outdated coverage scheme that presumed every union member had the same needs. EEZEE Choice was developed to offer a full array of tailored plans to fill the gaps left by the legislated and contractual protections. Workers are invariably surprised and relieved to learn that even after they stop paying union dues they keep every one of these important protections and benefits listed below.
 Payscale & Overtime Rate: These amounts are set by the collective bargaining agreement for any civil service title.


Job Security & Tenure: Once a civil service worker has passed probation, civil servants cannot be fired or disciplined except after a due process administrative hearing and a determination of significant wrongdoing.
Job Assignment: Except where a collective bargaining agreement or agency rule or regulation states otherwise, job assignments are typically at the sole discretion of the agency head.
Pension: A worker's pension entitlement for years of service or disability are determined by legislation based on their civil service title and the year in which they became a pension system member.
Health Insurance: Health insurance coverage is completely paid for by the government employer and remains in-tact when a worker "opts out". Learn more about government provided health coverage here. (Article)
Vacation Days: Like other collective bargaining benefits, vacation days remain the same.
Sick Leave: Again, collective bargaining benefits like sick leave allotment stays the same.
OSHA Standards (Occupational Safety and Health Administration): The statutory safety and health standards are the same for all workers whether union or not.
Workers Comp: All NYS employees are covered under workers compensation by law. Some government agencies self insure that coverage.
Additional Protections Under The Law: The US Constitution, its amendments and Federal statutes expand the protection for workers against
Unequal Pay based on gender
Compulsory funding of civil service unions by workers no longer wishing to be members
EEZEE Choice offers the alternative workers have been waiting for. As a part of that offer EEZEE Choice provides documents, instructions and legal assistance in your opt-out process. These valuable services are included with your enrollment in EEZEE Choice at no additional cost. Get Started with EEZEE Choice Protection & Benefits today.