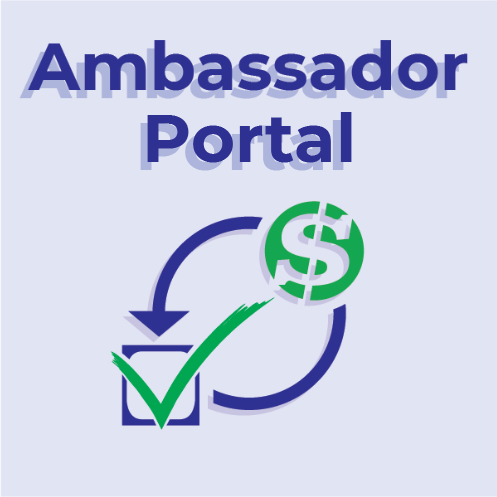 Earn Extra Income by Sharing:
 How to Become an EEZEE Choice Ambassador
Become an EEZEE Choice Ambassador and earn cash for every new Participant you refer that successfully enrolls in EEZEE Choice Protection & Benefits.
How the EEZEE Choice Ambassador Affiliate Program Works
EEZEE Choice is a new concept in protections and benefits for workers. The Ambassador Program lets you earn money for each enrolled participant referred by you through this program. There are no costs associated with becoming an EEZEE Choice Ambassador. You don't even have to be an EEZEE Choice plan Participant to earn cash rewards! With your "Ambassador Kit" you will have all the information you need to share the features and benefits of any EEZEE Choice Plan with co-workers, family and friends. Just follow this simple Step-By-Step guide below:
Fill out Part 1 of the Ambassador Online Application to see if the affiliate program is right for you. Eligibility is based on 3 simple requirements:
Be 18 years of age or older.
Be eligible to work in the United States
Provide a bank account capable of receiving Electronic Funds Transfers (EFTs) for your EEZEE Choice Ambassador earnings
Step 2: Create Your Ambassador Account
In Part 2 of the Online Application you will be prompted to create your Ambassador Log-In.
Create your Username and Password
You will then be issued your personalized EEZEE Choice Ambassador Kit including:

Your unique EEZEE Choice Affiliate 5-Digit code by secure email
Exclusive access links to special EEZEE Choice Affiliate support and online materials
EEZEE Choice Ambassador Virtual ID Card(s) (Physical cards can be mailed to you upon request)
Step 3: Share Your Unique Affiliate Code.
Making a referral is as easy as sharing your unique EEZEE Choice Ambassador Affiliate Code in a few different and secure ways.
Personalized promotional materials printable from your computer including your unique scannable QR code
Emails and SMS Text message templates with embedded links to EEZEE Choice online enrollment
Your Virtual Ambassador ID Card for smart phones and tablets
Step 4: Your unique Ambassador Code
Instruct the person you referred to enter your unique Ambassador Code when they enroll online (Enrollment Part 1). When your referral visits the EEZEE Choice online enrollment portal they will be prompted to enter your unique EEZEE Choice Affiliate code. When they enter that code, your Ambassador account is automatically linked to their application. You will be alerted by email when they've completed the process.
Step 5: Get paid.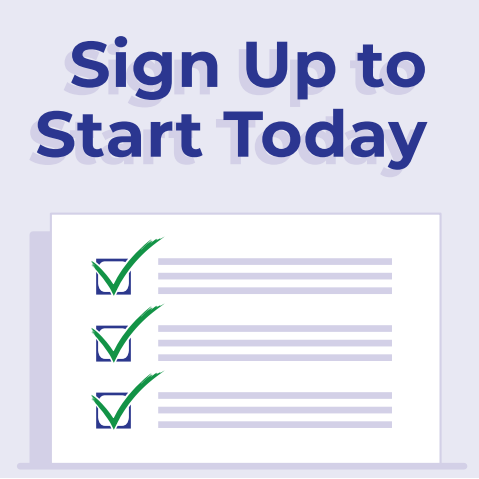 Through this program you will receive a $50 payment for each successfully enrolled EEZEE Choice Participant referred by you‡. Your earnings will be deposited directly to your qualified EFT account.*
You can review your Ambassador Affiliate Portal 24 hours a day, 7 days a week. There are no limits to the number of referrals you can make to EEZEE Choice and no limits on the amount you can earn† with the EEZEE Choice Ambassador Affiliate Program. Sign up today.